Flair's $75 roundtrip flights from Toronto to Vancouver - worth the gamble?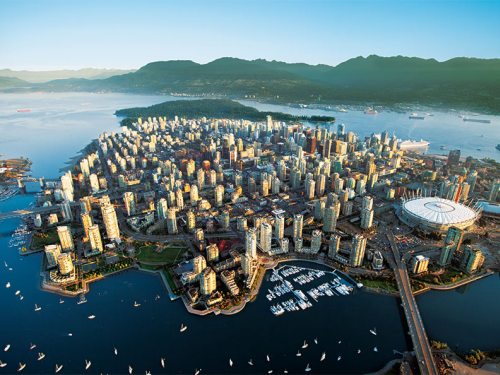 A number of travellers have been asking me what I think of Flair's '100% off base fares on all flights in February' sale.
If you are going to take a gamble on flying Flair in February I would stick to Canadian cities with at least 4-5 flights operating per week.
From Toronto this narrows down the destinations to: Calgary, Montreal, or Vancouver.
Flair's flights from Toronto to the U.S. are down to once or twice week in the month of February. A pretty big gamble to take right now. It wouldn't take much for these routes to disappear altogether.
Toronto to Vancouver (or vice versa) can be had for $75 roundtrip if you're flying without luggage.


screenshot from Flair Airlines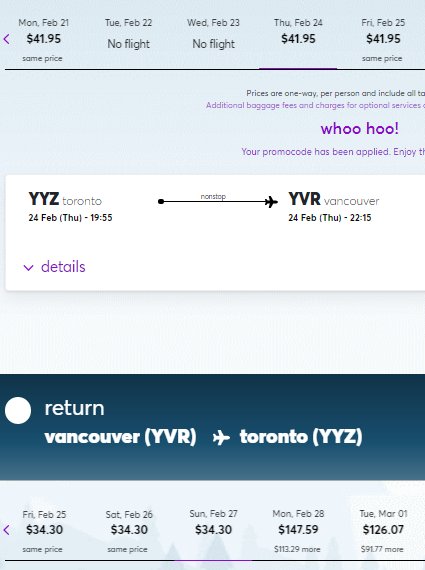 -sailor(Ocean & Mountain) 2022-1-25